General Engineering Contractors
We Build Infrastructure Through Partnerships
For more than 40 years, Conco West, Inc. has served public works organizations and private developers by constructing water infrastructure projects.
We are a heavy general engineering contractor and design/build contractor with specialized expertise in building water infrastructure projects. We recognize the importance of reliable pump stations, well sites, water storage, treatment, and conveyance. We are proud to have served private developers and the public as a general contractor on many major water infrastructure projects throughout the Central Valley and Bay Area of California.
Our Founding
Conco West, Inc. was founded in 1978 by Keith DeRousse as a subcontractor specializing in structural concrete construction. Soon the company added underground pipe and mechanical to its expertise and was selected as general contractor for major water infrastructure projects like Industrial Tank 13 and Pump Station in Modesto, CA.
The Present
Conco West, Inc. is now led by Mike DeRousse, and John Onken, each of whom have been with the company for more than 30 years. Conco West, Inc. has continued its reputation for quality construction of water infrastructure projects. Our success stems from our commitment to and success in delivering superior built projects quickly and within budget.
We start at the design/bid phase before we even break ground. We collaborate with the design engineers and owners to identify potential construction issues and find solutions that will reduce the budget and/or the project timeline.
The teamwork continues with our owners and core employees who are involved daily with every aspect of a project. Our core staff has been with us for more than 18 years, and the average employee tenure exceeds 9 years. Our experience ensures that safety, project management, and construction supervision are all priorities.
Safety & Environmental Compliance
Safety is not just a commitment, it is a culture. Every task is evaluated from the standpoint of maintaining the safety of our employees, subcontractors, and the public. We invest in training and technology to further enhance our safety commitment. We strive to expose any weakness in our safety culture, so we can continue to improve our daily safety environment. Our safety software technology further enhances the safety environment by providing our foreman and management with tools to improve planning, near-miss investigation, JHAs and employee evaluations. Our safety culture has been rewarded with low employee turnover and an average EMR over the past 5 years of .76.
Conco West, Inc. is committed to the environment. We continue to upgrade our equipment and vehicles to ensure we are providing a clean footprint and stay in compliance with CARB and other governing agencies. If you want quality equipment on your project, call Conco West, Inc. Our fleet of CAT equipment is ready to work and construct whatever your project requires.
Our equipment fleet includes GPS-Indicate technology to increase productivity and accuracy. Increased productivity means less fuel consumed and less emissions for a cleaner environment.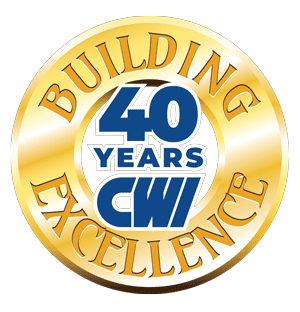 Our Mission
Providing Construction Excellence. Since 1978, it's what we do.
From estimating through construction to project delivery, we are detail-driven, innovative and focused on providing each client with a project they can be proud of.
At Conco West, Inc. our employees are our most valued asset. We invest in employee training, and the result is high rates of retention and tenured staff. Our employees take pride in the work they safely perform, and that pride is displayed in the Construction Excellence built into every project.
Our goal is to be the leading constructor of water infrastructure projects in California. We commit to adding value to every project through planning, foresight, integrity, innovation and exceptional professionalism. We know that when a project is successfully completed, clients are satisfied, and we share in their success.